Praying… I am praying for you!  Prayers…
I see these comments a lot, especially these days in social media, but I wonder when people say that, "Praying, I am praying…"  to whom they are praying.  I heard that one religion has more than three million gods.  Another religion encourages its followers to pray to various saints for different needs.   When David and I travel to Asia, we often see places on the streets where food is offered on an altar to appease their gods so their petitions could be heard.
Others say they can only pray in certain buildings or cathedrals on certain days.
A few months ago, we were grateful for an opportunity to visit one of the holy sites for many Judeo-Christian people. While visiting the Western Wall in Jerusalem, we were told by our tour guide that we could write our prayer requests on slips of paper and stick them between the crevices of the wall.  I am not sure who actually prays for those many prayer requests.
Jesus addressed this issue when He was here on earth when He was talking to a woman from Samaria. The woman of Samaria told Jesus, "Our fathers worshiped on this mountain, and you Jews say that in Jerusalem is the place where one ought to worship." (John 4:20).
Jesus said to her, "Woman, believe Me, the hour is coming when you will neither on this mountain, nor in Jerusalem, worship the Father. 22 You worship what you do not know; we know what we worship, for salvation is of the Jews. 23 But the hour is coming, and now is, when the true worshipers will worship the Father in spirit and truth; for the Father is seeking such to worship Him. 24 God is Spirit, and those who worship Him must worship in spirit and truth." (John 4:21-24)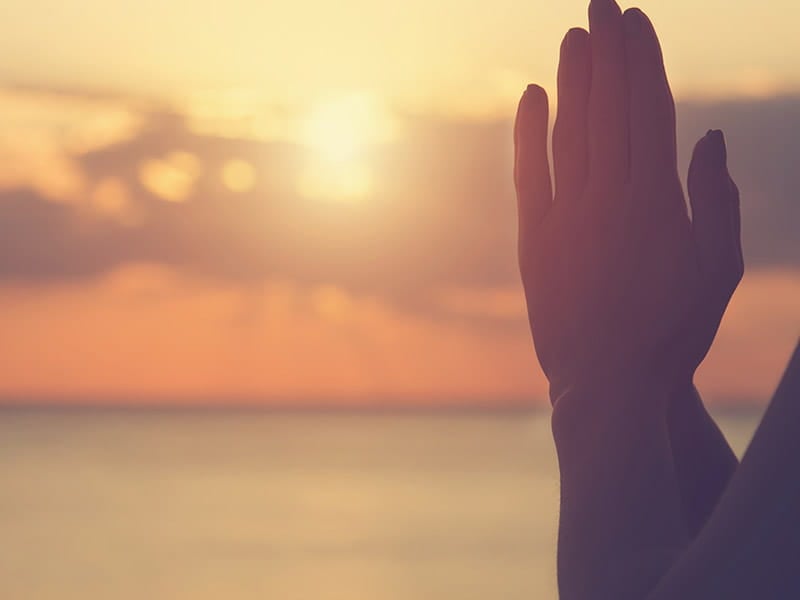 God in heaven is Spirit, He loves to hear our prayers and worship. The way to God is easy and simple since Jesus made a way.
Jesus said to him, "I am the way, the truth, and the life. No one comes to the Father except through Me. (John 14:6)
We pray to God in heaven in the name of His Son, the Lord Jesus Christ.  What a wonderful privilege we have as children of God to be able to express our needs to Him in prayer.
"Now this is the confidence that we have in Him, that if we ask anything according to His will, He hears us. 15 And if we know that He hears us, whatever we ask, we know that we have the petitions that we have asked of Him." (I John 5:14-15)